Careers
Our employees are our most valuable asset! We recognize that the continued success of our company can be directly attributed to the dedication and innovation that our employees have contributed throughout the years. We have a close knit "family" of employees and a work environment that is built on mutual respect for each other.
We are always looking for talented people with various skill sets. If you think you have what it takes and are interested in applying for employment, please complete the employment application below.
Submit completed Application to Human Resources or mail/fax to:
Two State Construction Company, Inc.
P.O. Drawer 239 / 2292 Washington Road
Thomson, Ga. 30824
Fax: 706-595-7134
or you can
click here
to upload your resume.
Two State is an Equal Opportunity/Affirmative Action Employer, Drug & Alcohol Free Workplace, E-Verify Participating Company.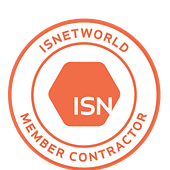 Two State Construction
2292 Washington Road Thomson, Georgia 30824 Phone: 706-595-2863
Fax: 706-595-7134
Email Us
Driving Directions