Commercial Construction
Two State offers commercial construction services for public and private projects. With decades of experience and our Commitment to Safety, we have become a highly respected firm that specializes in many diverse types of commercial construction. Whether your project requires a renovation, addition, or new construction, our educated and experienced staff has the ability to make any project a reality. Our completed projects cover a diverse range of areas including:
Corporate Offices
Hospitals & Medical Facilities
Schools & Universities
Banks
Churches
Manufacturing Facilities
Military & Governmental Institutions
Prisons & Correctional Facilities
Museums & Historical Preservations
We are currently licensed in Georgia, Florida, North Carolina, South Carolina, Alabama and Mississippi. Regardless of the time or place, you can trust Two State to meet your requirements with the highest quality service performed safely!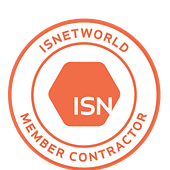 Two State Construction
2292 Washington Road Thomson, Georgia 30824 Phone: 706-595-2863
Fax: 706-595-7134
Email Us
Driving Directions